The best of Italy on your table
We are an Italian-owned company based in the United States,
committed to bringing authentic Italian foods to the American table.
About Us
Contact Us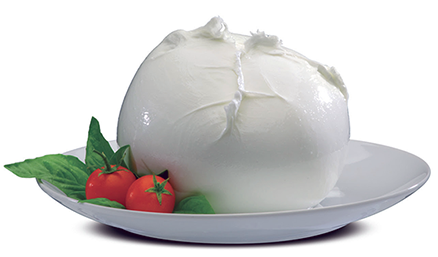 Mozzarella di Bufala Campana DOP
The authentic and highest quality Mozzarella di Bufala made exclusively from the rich milk of domestic Italian water buffalo in the pristine pasturelands of Southern Campania. "The queen of the Mediterranean cuisine", also called "the pearl of the table", Mozzarella di Bufala Campana is a unique fresh cheese with a delicate characteristic taste. Soft to the touch, it releases a white milky fluid when cut.
Learn More
Burrata Pugliese
Burrata is a fresh cheese best described as an outer shell of mozzarella stuffed with a mixture of shredded mozzarella and cream. Cut it open and a thick "cream" runs out. A true delicacy, our Burrata is hand produced from fresh milk in Puglia, the "heel" of Italy, where it was invented around 1900.
Learn More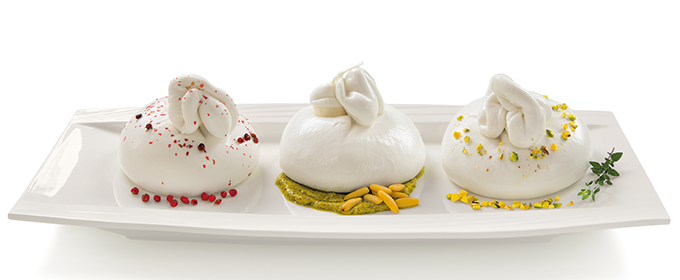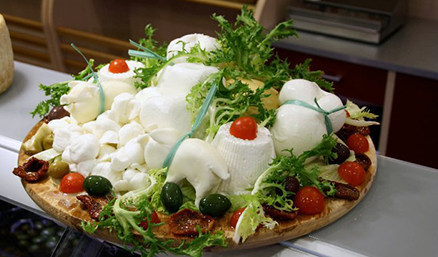 Select Regional Italian Cheeses
Italians have made a huge variety of cheeses for centuries. Our Young and Aged Pecorino from Sardinia, The Goat and Three Milk Cheeses from Piedmont, the Ricotta di Bufala from Campania, are just some of the outstanding examples of the different textures and taste of the fresh or aged, plain or smoked cheeses of the Italian tradition.
Learn More
Fresh Pasta
Delicate and tender, our All-Natural Fresh Pasta is made in Italy with premium quality dough, strictly following traditional methods. Notable for their quality, taste and variety, it can be stored for months in your refrigerator, yet cooks in less than 4 minutes.
Learn More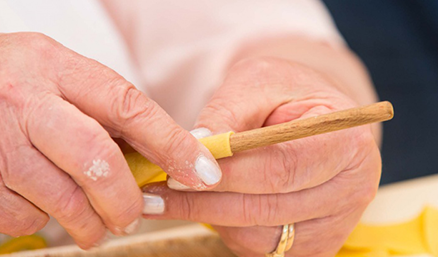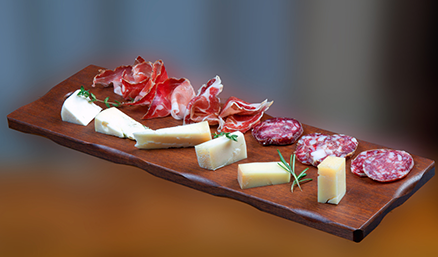 Salumi
Italians enjoy Salumi and Cheese at the start of a meal, on their own, or to accompany a good wine. We source the best available cured meats, from ethereal Prosciutto to hearty Salami and buttery spicy 'Nduja .
They are the perfect foil for our offer of Cheeses.
Learn More
More Great Products for the Perfect Plate
What would Italian food be without Extra Virgin Olive oil? Or Tomatoes? We import the best quality delicacies to bring the real flavors of Italy to the table. Our inventory includes almost everything you need to put an authentic, traditional Italian feast on the table.
Learn More