Mozzarella di Bufala Campana DOP
This is the true Mozzarella of Italy, made in the protected areas of Cilento National Park and Vallo di Diano around the historic town of Paestum. The quality is unsurpassed and you will taste the difference.
Perfect for an antipasti platter with prosciutto, on a pizza, layered with tomatoes for a Caprese salad, and limited only by your imagination.
Apart from its typical round shape, our Mozzarella di Bufala Campana "Antiche Bonta' " is also produced in several shapes and sizes, and can be customized to your specific needs.  It may also be smoked,  using natural, traditional procedures
This delicate cheese is produced to order, shipped by air weekly, and held at a consistent temperature through delivery to preserve freshness.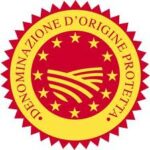 D.O.P. is the European designation "Denominazione di Origine Protetta," certifying that the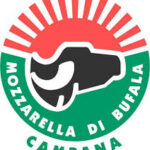 product comes from a specific region and is produced according to tradition and law.
Why buffalo milk?                        
Milk from the domesticated Italian water buffalo is rich in protein, calcium, and many minerals.
Lower in cholesterol, it is nutritionally superior to cow's milk and tastes better!