Cheeses From SARDINIA
MEDORO, MATURE SARDINIAN PECORINO PDO
This traditional Sardinian cheese has an intense flavor and a fantastic aroma. Aged a minimum of 120 days, Pinna Medoro reddish-brown outside rind is rubbed with olive oil to offer hints of sweet, nutty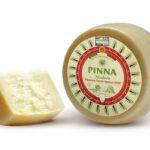 and herbaceous flavors. The texture is hard and almost granular. Perfect ingredient for tomato sauces and excellent when grated on pasta and soups, Excellent  as an appetizer with charcuterie,  vegetables and fresh fruit.
Brigante – Sheep Cheese With Truffles
A unique, outstanding cheese, born from the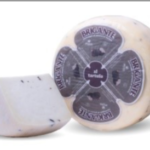 perfect blend of truffles and fresh Sardinian sheep milk. As it ages, F.lli Pinna Brigante with Truffles  cheese develops a creamy consistency and an extraordinarily rich flavor able to satisfy even the most demanding of palates.   Great as an appetizer , baked into a mushroom lasagna, grated onto a truffle risotto.
Brigante di CAPRA (Goat)
Crafted with the freshest goat milk on the island of Sardinia, Brigante di Capra is dedicated to all the goat cheese lovers.  It is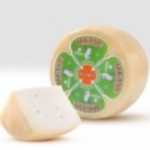 cured for 20 days, resulting in a young fresh goat cheese with a creamy texture. Slice and grill , toss into a salad , melt on vegetables, add to pasta or rice
Southern Italian Cheeses
Ricotta di Bufala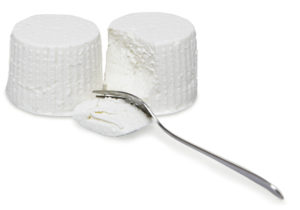 A light  Ricotta with a fine texture and delicate flavor, great for making your best recipes, or just eating on its own with soft seasonal fruits or topping a salad. Our Ricotta di Bufala Campana is available in mono-portions or bulk.
Scamorza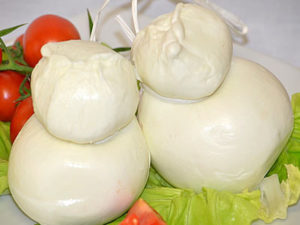 Our scamorza is a semisoft Pasta Filata Cheese, elastic, with less moisture than a mozzarella. Milky and creamy, is available White or Smoked . Thanks to its  excellent melting qualities,  is best known to flavour baking dishes, and can be grilled.
Provola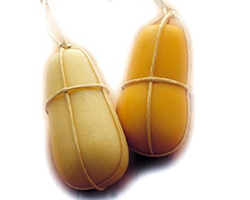 Semi-soft cheese with crust, made with Buffalo milk, oval shaped, has a thin crust and compact texture.
PIEDMONT Cheeses
Goat Cheese: from the goat milk with its typical lightly pungent flavour perfectly combined with the sweetness of the cream, Bocconcino di Langa has a great aromatic complexity. In the mouth, the very tender and wet consist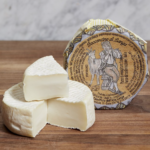 ency ofthis little cheese melts revealing lactic, herbal, animal and underbrush feelings. Great Grilled , chefs love to express their creativity with this amazing cheese Bocconcini di Pura Capra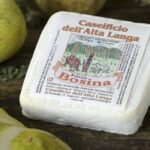 Cow and Sheep Milk: Intense scents, delicate at the palate is delicate and smooth and tasty , Robiola Bosina has a  creamy heart that reveals nice butter and hay flavours.
The above are some examples of our specialized offer